To connect to an interactive ANSYS session with Real VNC Viewer: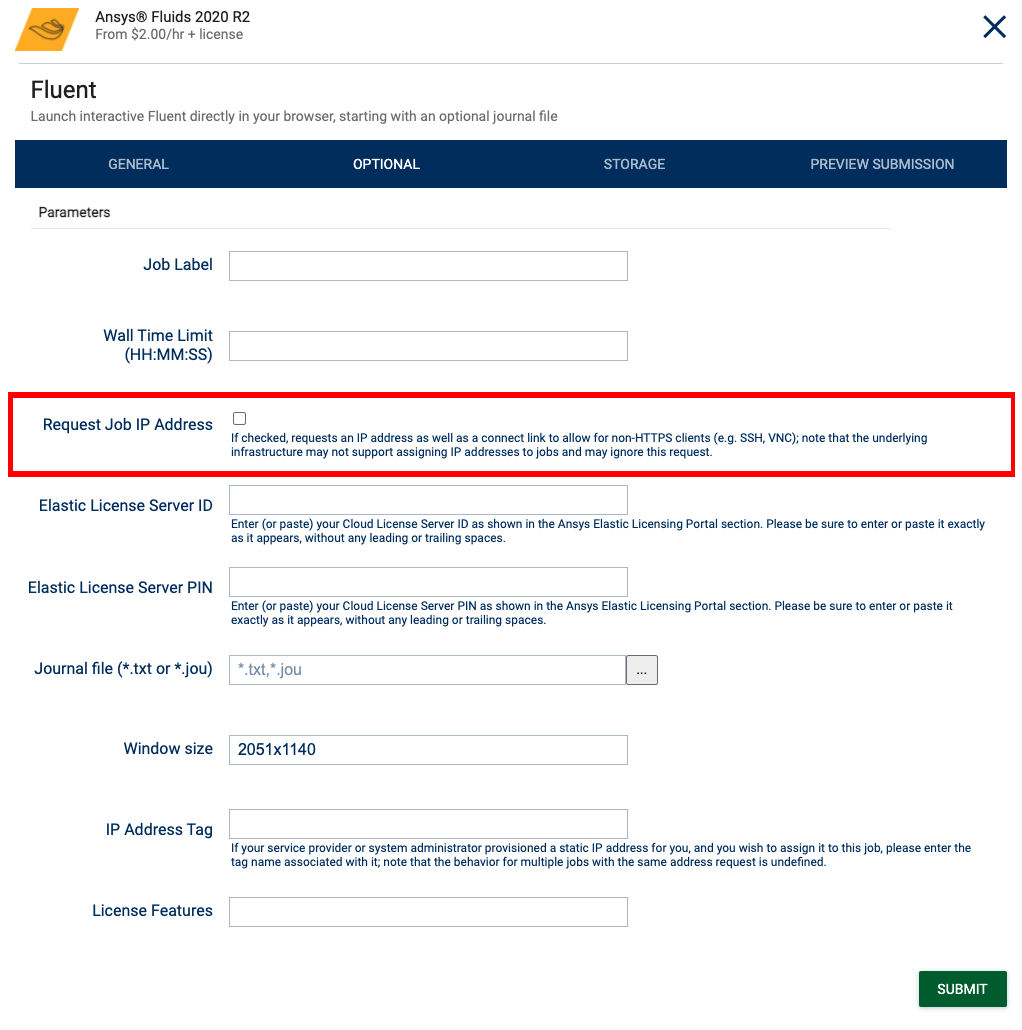 From the dashboard, click the button to display the connection details for Real VNC.






Launch RealVNC Viewer and enter the connection details in the Real VNC connection dialog using the VNC Server and Password that correspond to your job.






(Optional) You can also Scale to Window Size (1) and then Fullscreen (2) the window.