In some cases you'll want to share your data with another team member of yours. In order to do this, just follow the steps below.
1. Log into your account, and click on "Account" on the right side, then "Vaults" on the left side. This will bring you to a page showing all of your vaults.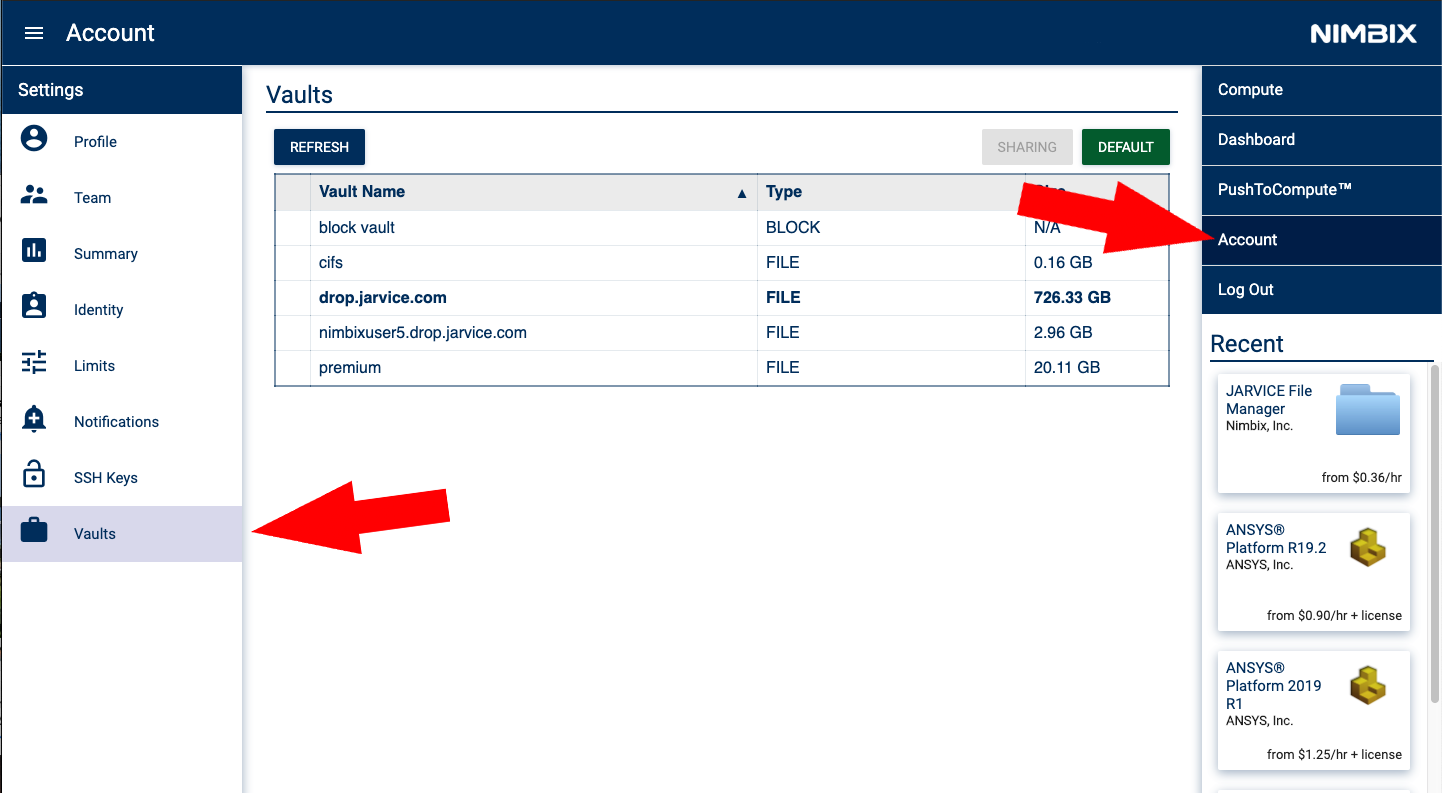 2. Select the vault that you would like to share and click "Sharing".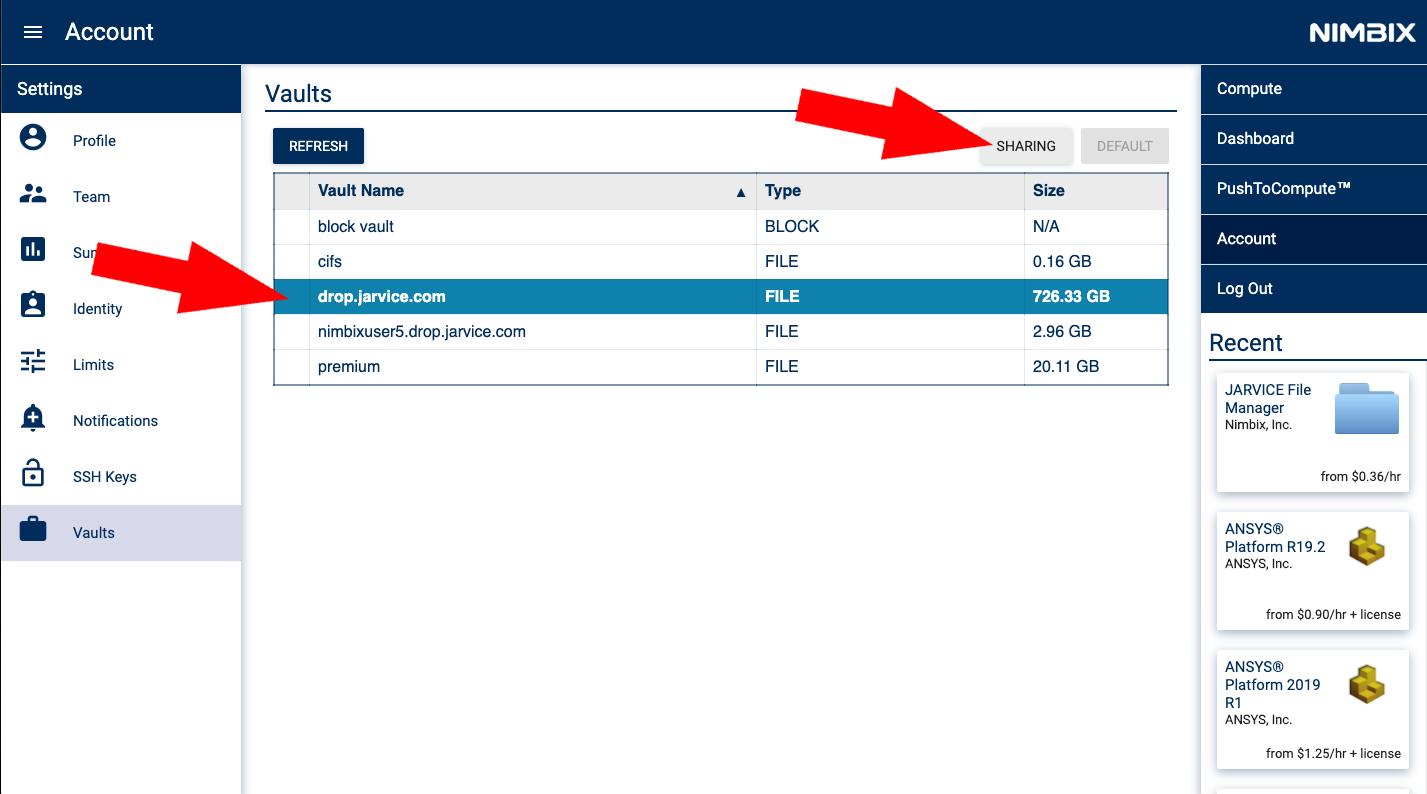 3. This will bring you to a list of all your teammates. Now just select the users that you want to share your vault with and click "Save" and you're done!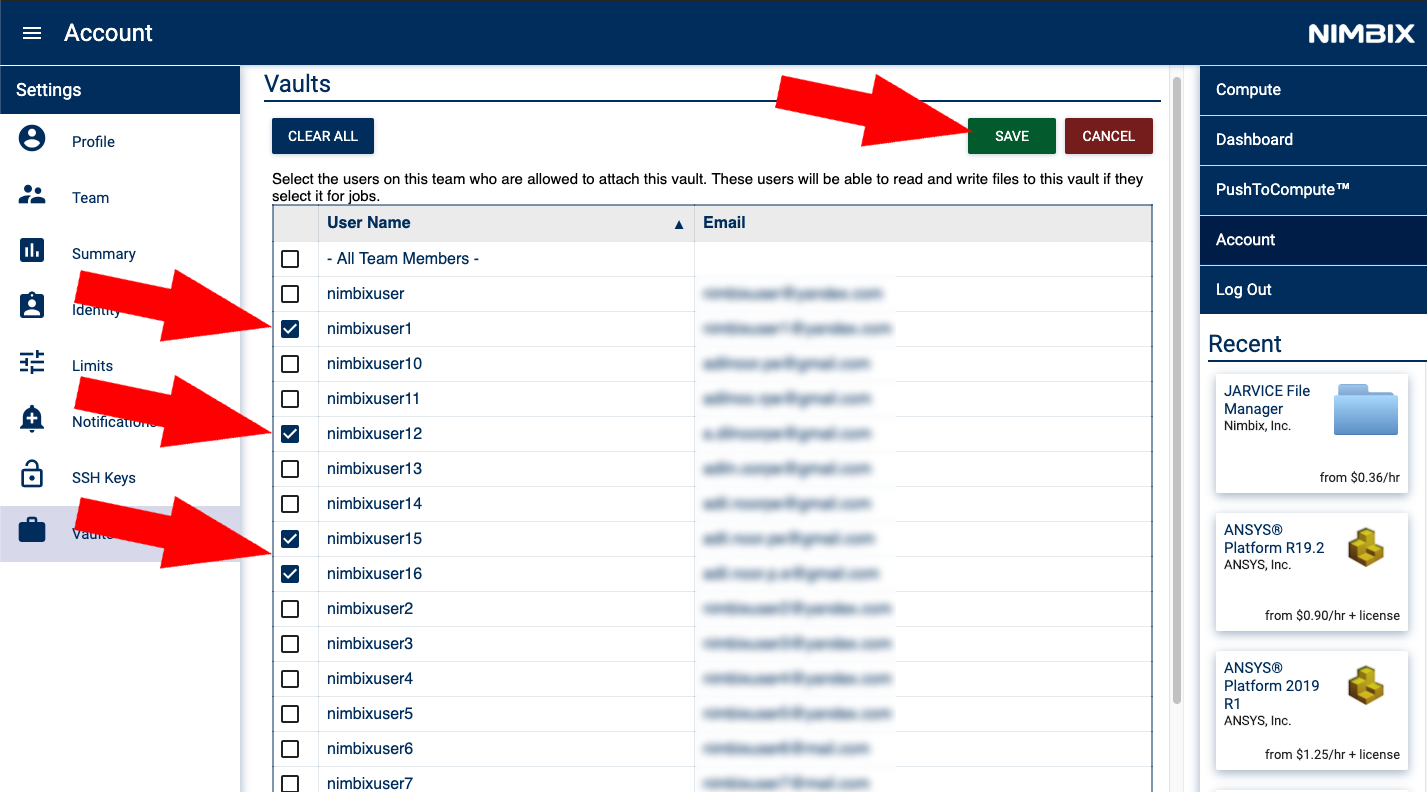 Keep in mind you will only be able to connect to 1 vault at a time when you run a job. The user that you shared your vault with will need to select the vault when they are creating the job by clicking on the "Storage" tab and selecting the shared vault. Once the job starts, they will have access to all of the files inside that vault.