No, this isn't the Attack of the Clones, but rather a useful and often missed feature of the Nimbix Cloud. If you find yourself running the same job or a very similar job often, you might want to consider job cloning so that you can automatically populate those parameters/fields you frequently use. Below are some quick steps you can take right from your Dashboard to clone jobs for future use.
Job cloning is very straight forward. You'll want to start your job with the settings and parameters you'd like to "clone" or keep for a future job. In my example, I'm going to start and eventually clone a Star-CCM job. I'll keep a few parameters that I want to carry forward in a future cloned job.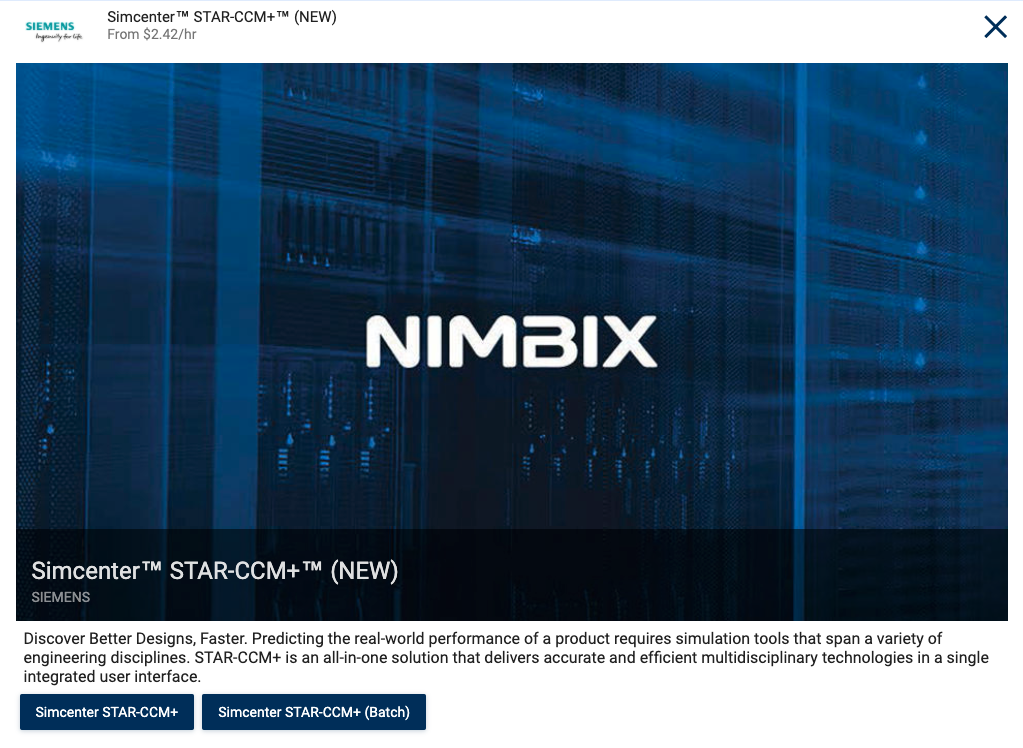 Below are a few parameters I'm going to change from the defaults. Here you can see I've changed my machine type, Star-CCM version, and a fake (for testing) POD key.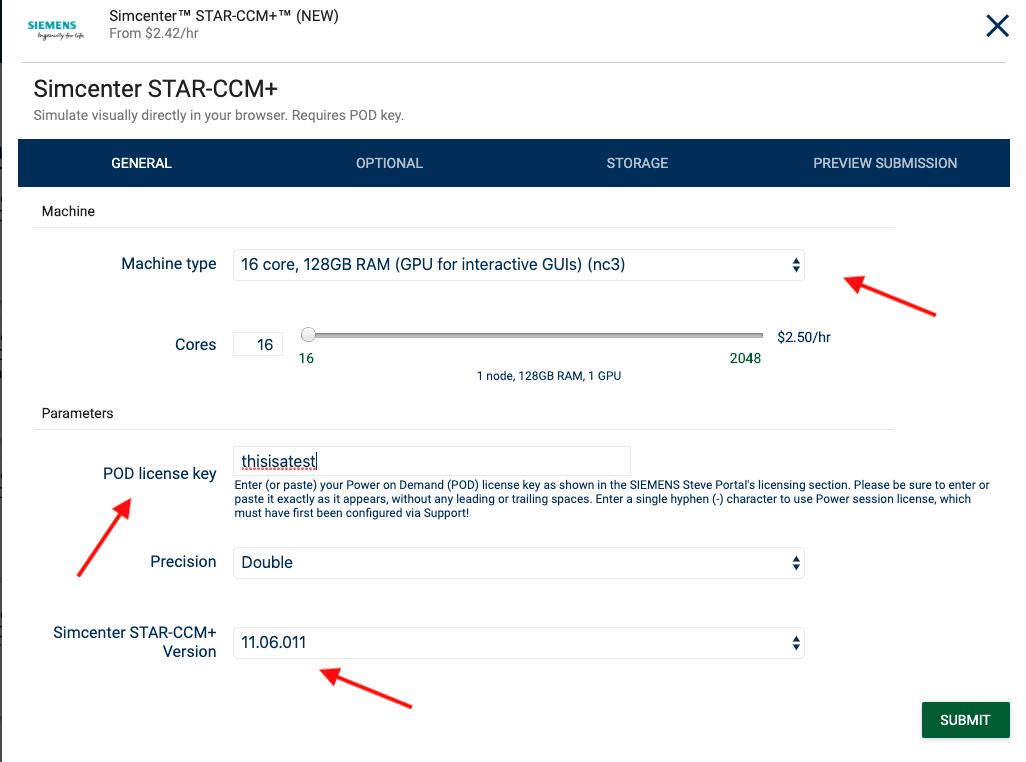 After changing a few of the defaults, I'm now going to select a different vault type under the Storage tab, which I also want to carry over on a future clone.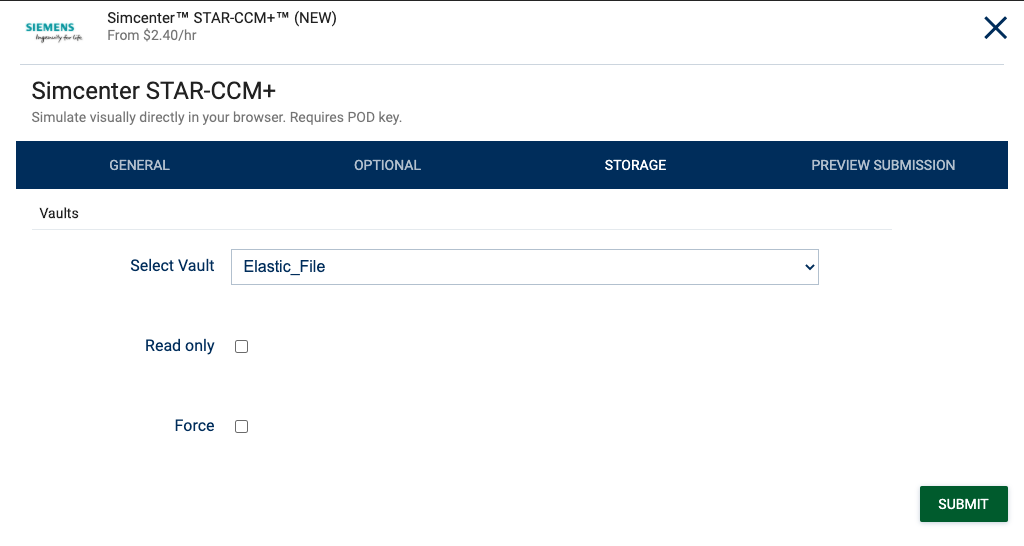 From here, I'm going to "SUBMIT" my job, and allow it to run as you'd normally expect.

You can see in my "Dashboard" my test job here failed, and this was due to my test POD key. To clone a job, simply click on the Clone button in the Current view, as indicated by the red arrow.

This will launch the job builder with all of the same parameters that I made in the previous job.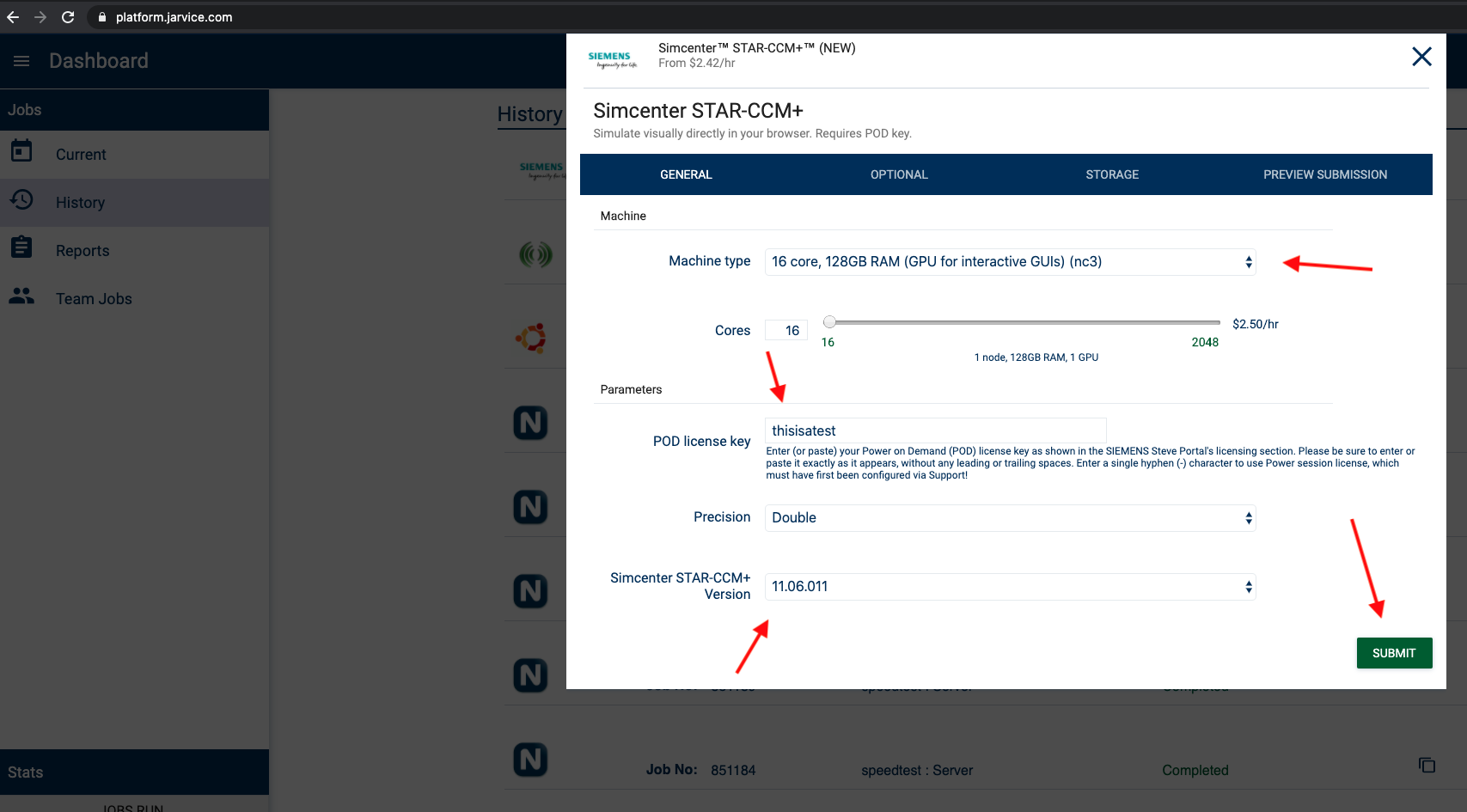 Lastly, you can click "Submit" and your job will start again, using all of the saved "cloned" information.
Keep in mind, you can use this feature for any current or historical jobs you've run on the platform.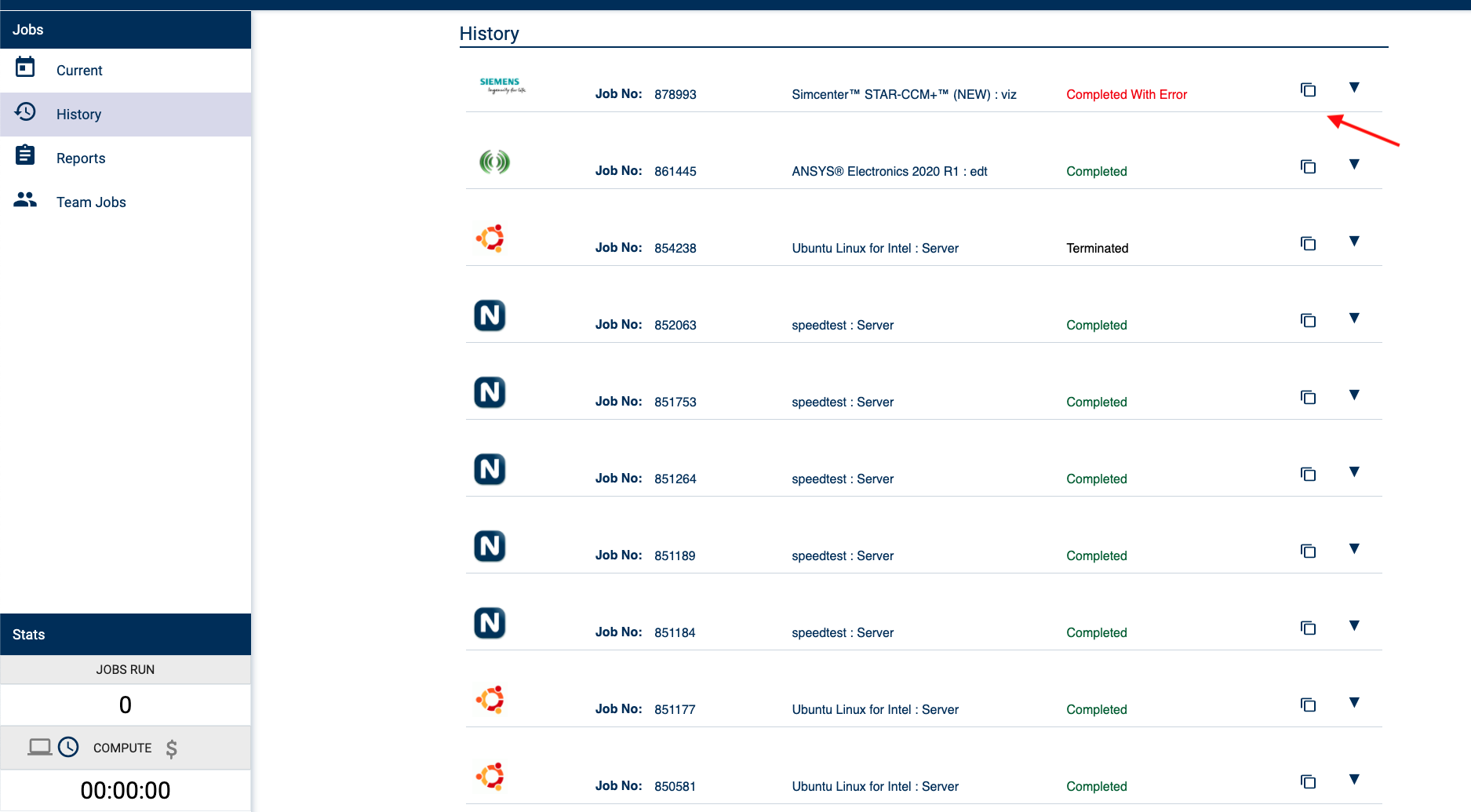 If you have any questions, reach out to us at support@nimbix.net.